There

are

many benefits tor residential window tinting:
Protect your home from heat and glare by up to 90% and up to 99% of UV rays. With window

tint

you can enjoy the benefits of natural sunlight without the hot Australian sun and damaging UV rays.

Keep you cool in summer, reducing your cooling costs and carbon footprint. When applied correctly to the areas in your home that get the most sun, you can reduce your cooling costs by up to 30%

protect your furnishings, floor coverings and curtains from fading.

Provide privacy from prying eyes, eliminating the need for heavy blinds and bulky curtains.

Maintenance free, easy to clean. Simply wipe with a

microfibre

cloth.We highly recommend not using chemical cleaners when cleaning film

as

over time, this will remove the shine from the film

overtime .
With over 18years experience, Window Tinting Solutions are the only window tinting company to call. Our installers are friendly, courteous and take pride in their work. We also offer a warranty on the film we install and our workmanship. These days, adding a modern and aesthetic touch to your home has become easier more than ever with home window tinting. Besides this, there are additional benefits you can get from quality house tinting. These include:
Most importantly, having tinted windows will add to the market value of your home. This is perfect especially if you're planning to sell your property in the future. If you want premium quality residential tinting, Window Tinting Solutions is the only company you can trust. We take pride in our team of friendly and skilled window tint experts. With over 18 years of extensive experience, we can guarantee nothing but excellent workmanship in all our residential window tinting services.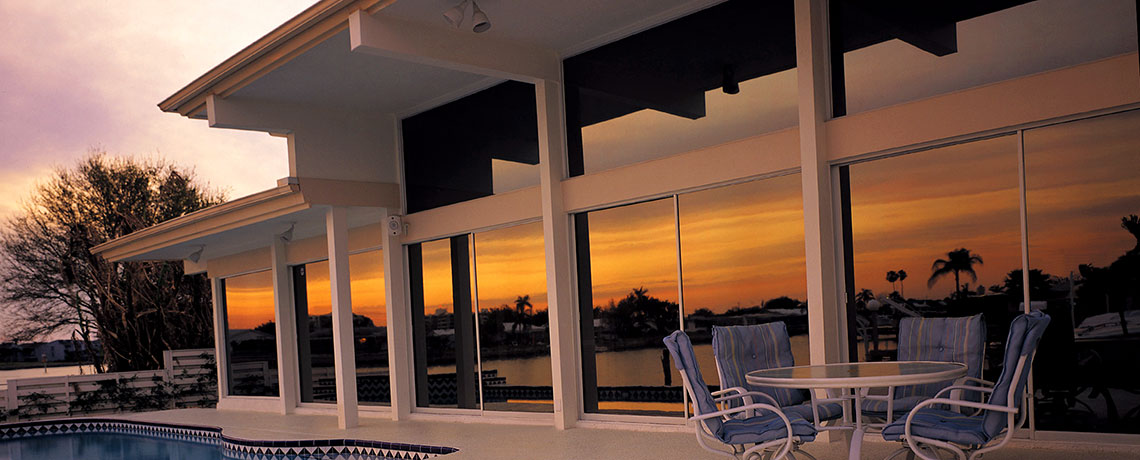 Case Studies
With floor to ceiling glass, this customer had amazing views. But with no air conditioning they were not able to enjoy the view because of the heat and glare. After applying Optitune 22 (reducing heat by 67% and glare by 76%) our customer could finally put this room to good use.

This home studio was tucked away in the backyard, but faced west. So it was exposed to the afternoon sun, making working there during the afternoon in summer unbearable. We applied Optitune 15 (reducing heat by up to 80% and glare by 81%) leaving one satisfied customer.